The Trellborg Monstrosities is the first book in the acclaimed Seraph series, chronicling the story of one man who battles the minions of dread Cthulhu thoroughout the ages. It gained 5 star reviews on release, is rated 4/5 average on Good Reads.com and was called 'an evocative tale of blood, bullets and ice' by renowned Cthulhu author David J Rodger.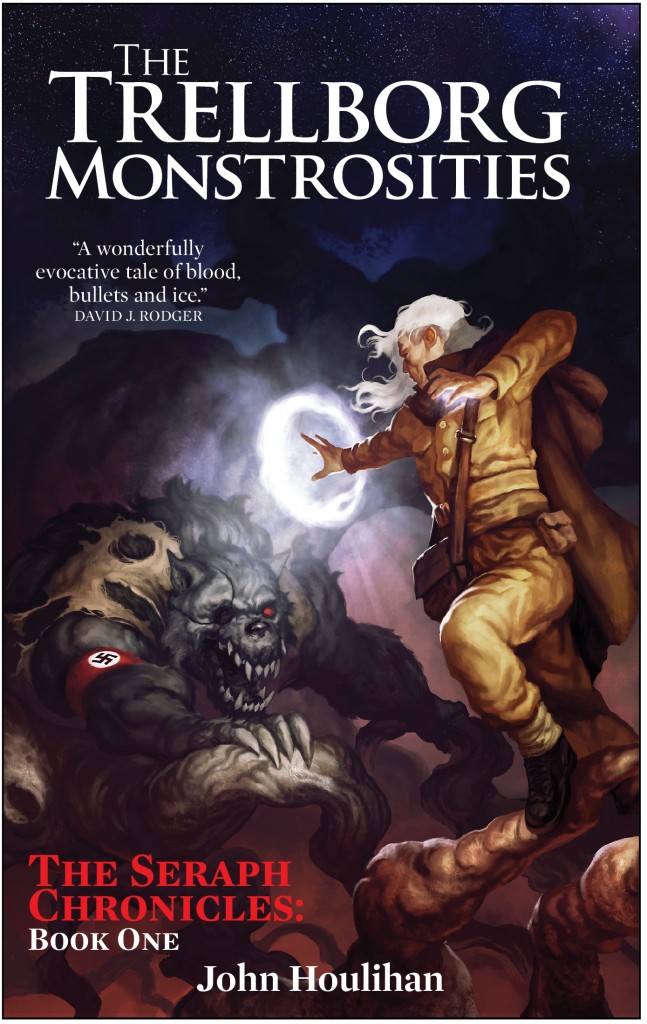 Now's your chance to win not only a copy of the book but one of these splendid signed prints of Borja Pindado's amazing cover art, depicting the sorcererous duel between the mysterious Mister Seraph and the Nazi madman turned Drottnar monster, Ludwig von Obertorff.
How do you get your hands on such goodness? That's easy, just join The Seraph Chronicles Facebook group or drop a mail to jollybigpublishing@gmail.com with the Subject Line 'Trellborg Competition' and we'll let you know if you're one of the lucky winners.
That's it, transmission ends – good luck!