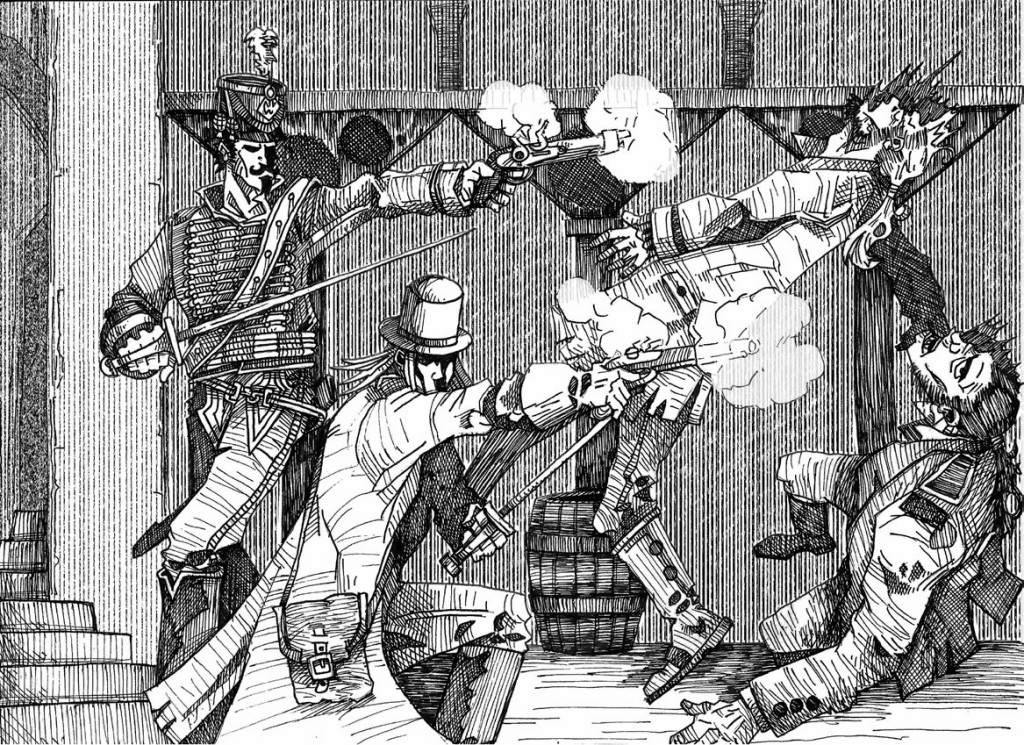 Phew busy times at Houlihan towers as some long standing plots are finally coming to fruition.
First up is the launch of a new illustrated version of my Napoleonic adventure, The Crystal Void, published by my good friends at Modiphius with art by the supremely talented Michael Poole.
It's got a brand new cover and splendid interior black and white illustrations in a Sherlock Holmes Strand Magazine woodcut-style and I always find it amazing to see artists bring my words to life and how the characters who've lived in my head suddenly appear in reality on the page.
Here's the details!
"The year is 1810 and as Napoleon's Grand Armee chases Wellington's expeditionary force through Portugal to the lines of Torres Verdras, the dashing if rather dim French Hussar Gaston d'Bois is astonished to encounter the love of his life.
But the fragrant Odette is soon swept away, abducted by the Marquis Da Foz, a ruthless and sadistic Portuguese noblemen. The hot blooded Hussar is soon in deadly pursuit, but can d'Bois save both his true love's virtue and his own life and who, truly, is the mysterious British ally Major Seraph who comes to his aid?
What strange horrors lurk within the shadows of Da Foz's ancient Moorish fortress and can the heroic duo foil Da Foz's dark machinations, defeat his unnatural underwater allies, rescue the delightful Odette and ultimately prevent the opening of the dreaded Crystal Void?"
Elsewhere, on Saturday 17th, I'll be down at Bristol Horror Con with my good friend David J Rodger where at 1pm, we'll be performing some Dark Tales readings, talking about HP Lovecraft, sci-fi, horror, fantasy, writing and anything else that takes our rambling fancies.
I'll also be debuting the first reading from the new Seraph novel Before the Flood and giving away some free signed copies of Trellborg, so hope to see you there!