In my never ending quest to publish at least a couple of books each year, I'm kicking off again with my long cherished and previously ultra secret sports project – The Cricket Dictionary, which is now available on Amazon in its first definitive edition.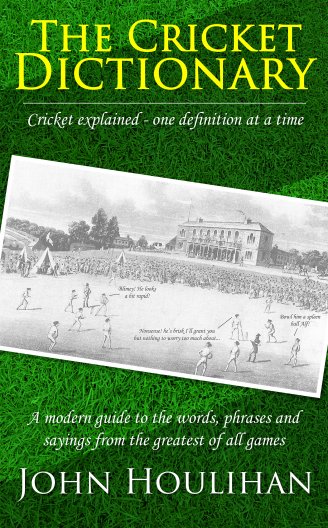 It's been quite the marathon and quite a challenge too, a mix of creative and technical writing while trying to add some comedy and amusement value too and I really hope it succeeds in bringing a few smiles into cricket lovers' lives (God, being England fans need it).
There's over 900 definitions in this first edition, ranging from the village green to the Test arena and it chronicles the greatest of all games (in my opinion, but that's a stone cold fact too), so if you or the cricket lover in your life, find yourself looking to have cricket explained, one definition at a time, here's the answer.
There's also a brand new web site too at CricketDictionary.org and there'll be daily Tweets @cricdictionary once the launch madness is over.
Enjoy!