It's part two of book release-a-geddon as I'm dubbing it, with the launch this week of my long cherished project, Dark Tales from the Secret War,  a collection of stories which mixes the terrors of HP Lovecraft's mythos with mankind's darkest, yet finest hour, the Second World War.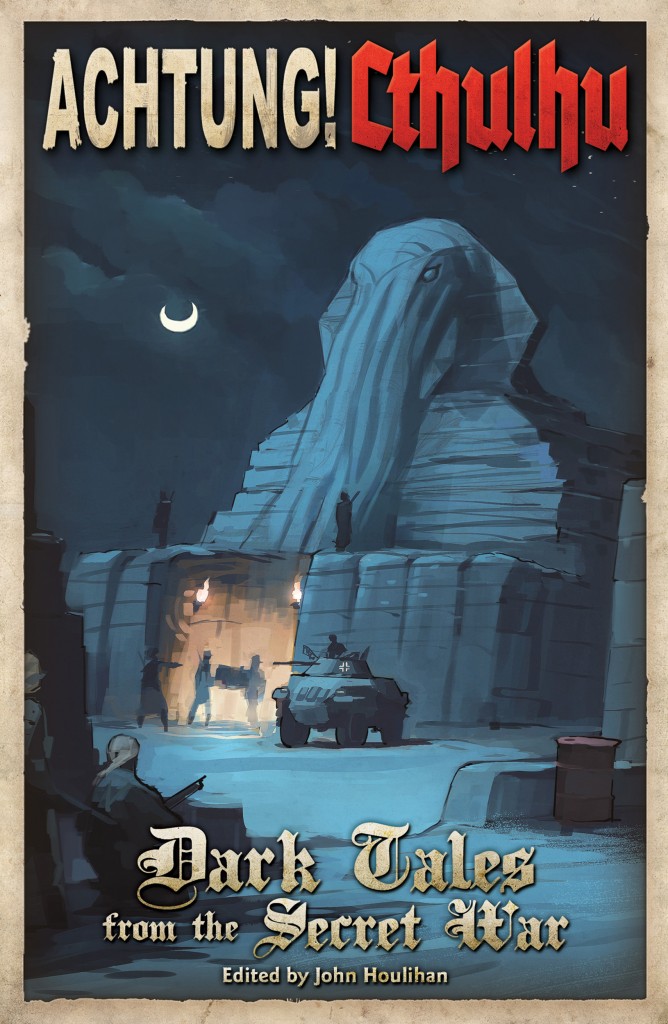 Published by the awesome Modiphius, it features 13 stories from modern mythos masters like Martin Korda, Patrick Garratt, Richard Dansky, JE Bryant, Paul Cunliffe, Josh Vogt, Jason Brick, Mick Gall, William Salmon and Jake Webb.
Ranging from the wastes of the Pacific, to the dark depths of the Black Forest, to the icy expanses of Norway and exploring many strange and unusual points in between, it's been a real privilege to act as editor to such a talented bunch of writers. I'd urge you to pick up a copy and read with amazement, stories by turns, dark, intriguing, suspenseful and action packed.
Yet triumph inevitably carries within it the seed of a tragedy, and for me, it's an especially poignant release because it opens with Shadow of the Black Sun, which I believe is the last published story from my good friend David J Rodger who sadly died, just a couple of weeks before the book's final release.
It's all still a bit raw to write more than that for now, but I'd like to dedicate Dark Tales to David, a formidable colleague, comrade and friend, who not only delivered the very first Dark Tale, but who was always so enthusiastic, helpful and supportive throughout the entire project. This one's for you fella.