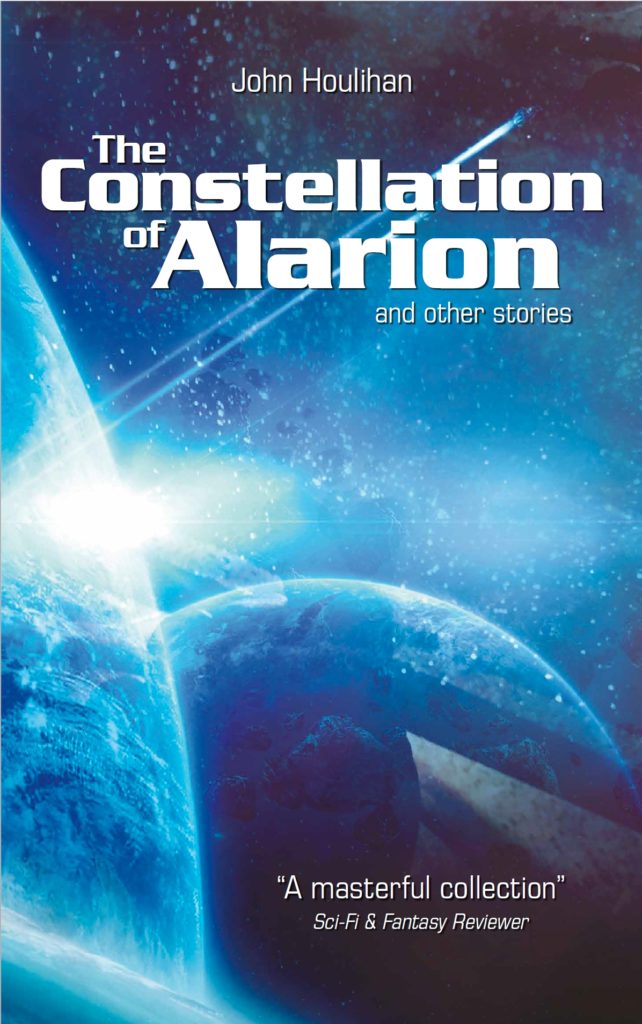 The Constellation of Alarion is finally here! My new collection of sci-fi short stories can finally be revealed and you can see its brand new cover above. You can now read the splendid first review on the Sci-Fi and Fantasy Reviewer blog here and see how Wargarage inspire your own sci-fi RPG campaigns!
The ebook launches on 24th June on both Amazon UK and US for Kindle lovers and Smashwords for all other ebook and retail formats. The print paperback is now live on both Amazon and DriveThruRPG and the PDF on Modiphius.net.
But you can win a signed copy right now by simply signing up to my newsletter list below. I'll be drawing winners from sign-ups and giving away free copies, and with entrants will also win a signed copy of the print book.
There'll also be the other odd giveaway, free gift, and surprise package on launch day, so what are you waiting for? Sign up now!
Processing…
Success! You're on the list.
Whoops! There was an error and we couldn't process your subscription. Please reload the page and try again.
Why a short story collection you ask? Well, I've always loved sci-fi and some of my favourite authors include Iain M Banks, Harry Harrison, Robert Sheckley, Bob Silverberg, Julian May, Kurt Vonnegut, Fritz Lieber, and Philip K Dick, and I wanted to have a play around in one of my favourite genres. And of course, short stories are much quicker to write than novels!
Here's the back cover blurb:
Ten insightful science fiction tales from one of British sci-fi and fantasy's most intriguing authors, which includes debut radio play, Bomber Command.
In Most Exalted, the hero of the seven systems now resides in retirement, but when a series of suspicious deaths rock his veterans' home, will his dubious past catch finally up with him?
In Charioteer, countries settle disputes the old fashioned way, trial by combat. As the eve of a great contest draws close, will charioteer Soola finally step out of her brother's shadow and embrace her true destiny?
In the Constellation of Alarion, a fabulous treasure lies hidden in the midst of a deadly labyrinth. Can three galaxy-hopping rogues overcome the maze's lethal traps and their own bumbling inadequacies to claim it?
Explore ten tantalising tales and take a glimpse into a beguiling sci-fi future from one of fantastic fiction's most fascinating talents!
Huge thanks to Richard L Gale for all the amazing work he did on design and layout, the fantastic cover comes courtesy of Liz Garrow from Ashborne Stardust Editing and Design, and special thanks to Assaph Mehr, Adam Selby-Martin, Martin Korda, Richard L Gale and David Raine, who all helped put this together.
If you want a little more background, do check out my recent interview with the awesome Sci-Fi and Fantasy Reviewer and look out for a whole lot more on Constellation coming over the next month!