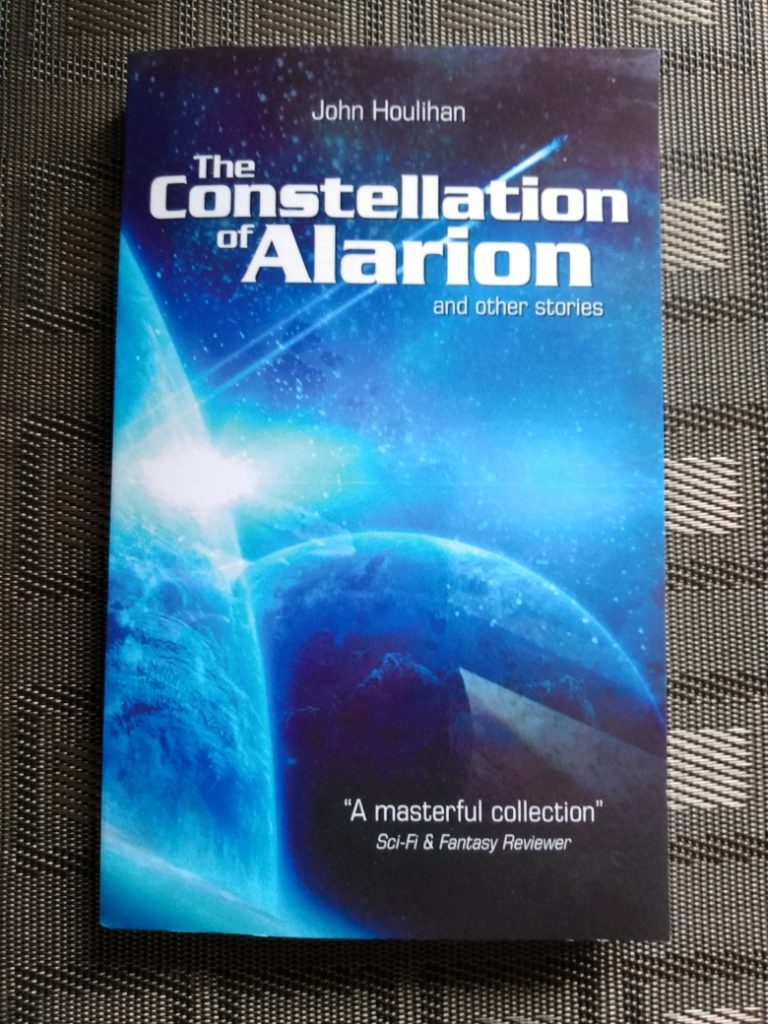 It's always a seminal moment when the book you've spent so long writing, editing, reading, re-reading, plotting, planning and preparing finally arrives and sits plumply in your own fair hand.
So  here it is, the first proof copy of The Constellation of Alarion and Other Stories! Release is set for Thursday 24th June, so just a few short days to wait until you can get one all of your own via Amazon, Smashwords and DriveThruRPG.com.
Much as I adore ebooks, Kindles, e-readers and screens, you can't help feeling a unique thrill when your new paperback is in your hands.
The smell of the newly-printed pristine white pages, being able to thumb-flick the corners, the joysof typography, the excitement of seeing 2D cover artwork come to 3D life—it's one of the true thrills of being an author and it never gets old.
Don't forget it's not too late to win a signed copy by signing up for my newsletter list below, and look out for more on Constellation appearing this week, plus some special offers on launch day. See you then!
Processing…
Success! You're on the list.
Whoops! There was an error and we couldn't process your subscription. Please reload the page and try again.