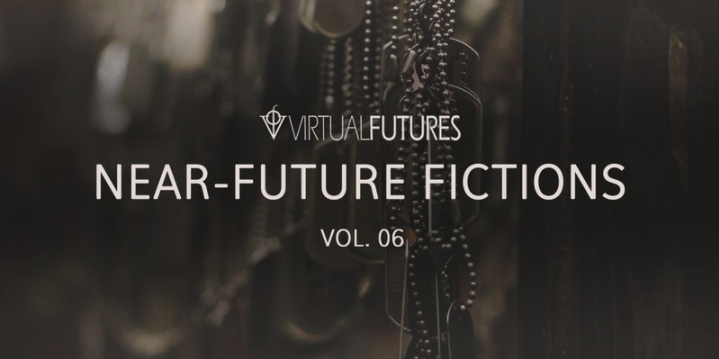 Delighted to say, I'll be doing another live reading next month on Tuesday 17th April at Near Future Fictions, Vol 6, Tomorrow's Battles, reading my story Trial by Combat, which examines the (possible) future of warfare.
If you've never been before, these evenings are hugely enjoyable, with a special presentation or guest speaker to kick the evening off, then story readings by some splendid authors (plus me) and a few drinks and a chat at the end of the night.
They're always fascinating, diverse and hugely inspiring, seeing how different writers approach a subject and my own story, Trial by Combat, examines my preferred solution to future nation state conflict resolution (hey, it's a bit funner than it sounds).
It's held at the LIBRARY London (Locker Room), 112 St. Martin's Lane, London, WC2N 4BD from 6.30-9.00 pm and if you'd like to come along, drop me a PM on twitter @johnh259 as I have special codes for guests.
Hope you see you there, and further details below:
Virtual Futures presents Near-Future Fictions Vol. 06 on the theme of 'Tomorrow's Battles.'
War has, so far, been inevitable throughout human history – but what will the future of conflict or cooperation look like? Will the discoveries of the future lead us to a world without violent disagreement, or just result in us killing one another in more creative ways? Paint us your future of what kind of conflict – or lack of – will emerge from the caldron of tomorrow's technologies: what utopia or dystopia will we be exposed to?
Join us for an evening that incorporates original reading, performance and live art as Virtual Futures continues its mission to to reassert the significance of science fiction as a tool for navigating the increasing technologization of society and culture.
Curated by Jule Owen and Stephen Oram.
Allen Ashley: "That Was The War That Was"
Bea Xu: "Second Skin"
David Gullen: "The Changing Man"
David Turnbull: "Corpse Territory"
Jane Norris: "#warbubble"
John Houlihan: "Trial by Combat"
Jule Owen: "The End of War"
Paul Currion: "Why We Fight"
Stephen Oram: "Capitalist Crumbs"