It may have passed you by, but I write the regular Reading Matters column for the splendid Geeky Monkey magazine, which is pretty much an essential read if you're a sci-fi or fantasy fan, or just love geeky/nerdy stuff in general.
It's a rare pleasure and a massive treat to combine my profound love of reading, with my profound addiction to writing, and it's also a great excuse to ferret through the listings, read new books and sample new authors – as well as keeping a beady eye on what's happening amongst the great and the good of the sci-fi and fantasy universe.
So, in an effort to update the site a bit more often, share my love of books, stop my mates from bugging for stuff to read, plus giving both column and mag and a plug, I thought I'd share a some small excerpts of my Reading Matter choices here.
Be sure to check out Geeky Monkey (the subscription is great value) for the full column, plus a bucket load of excellent features and great writing – it's a veritable galaxy of geeky goodness!
The Last Days of New Paris – China Miéville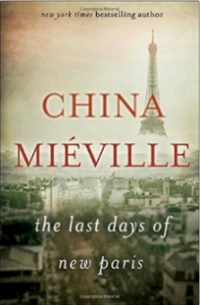 I adore the dependably exotic and fascinating Miéville and The Last Days of New Paris looks like another new-weird alternative history classic in the making. In second world war-torn Paris, Nazis and French Resistance clash amidst the tumult of a psychedelic, surrealist bombardment. A haunted resistance fighter and jaded US war photographer try to escape the ruins as living art and demonic forces stalk the streets, in another far out trip from a modern surrealist master. ++UPDATE++ Arg it seems that The Last Days of New Paris' release has been put back since I originally wrote this piece – Feb 2017 now, but still worth keeping an eye on!
I Am Providence – Nick Mamatas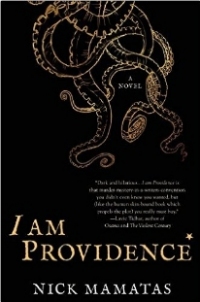 You probably know of my long standing addiction to anything Lovecraftian and so Nick Mamatas' thriller is right up my providential alley. As Cthulhu fans assemble for The Summer Tentacular, a HP Lovecraft convention, writer Colleen Danzig is disconcerted to find her highly obnoxious roommate with half his face chewed off. Strangely no-one seems to pay much attention, but she's soon drawn into a dark mythos-related web with threatens both her sanity and ultimately her life as well, in this self-aware and extremely wry homage to HP.
The Obelisk Gate – N.K. Jemisin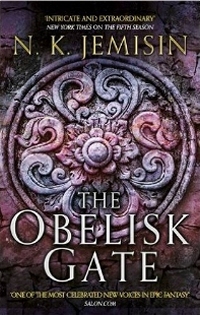 Jemisin's sequel to The Fifth Season promises to be another splendid entry in the Broken Earth series. As all life as we know it fades ungently into twilight, Alabaster Tenring, to some a messiah to others a monster, returns to groom his successor and quell the Stillness, a spark of hope thought lost amongst the ruins. An 'intricate and delicate' follow up as the New York Times opined, to what's rapidly becoming a very promising series.