Heading for the beach and  need to escape the piercing glare of the August sun? Or more likely, need to spend some time indoors and hide from a rainy September? Never fear, here's the second of my picks of the best sci-fi and fantasy books this August and September 2016. Don't forget, if you want to read the full column, head on over to Geeky Monkey and order this month's issue, which also includes some splendid new material on Darth Vader, Rogue One, Killer Croc Cosplay and the galaxy's greatest comic 2000AD!
Death's End – Cixin Liu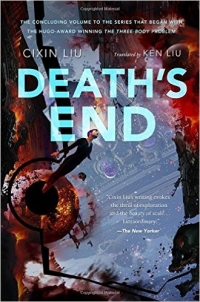 Cixin Liu's fantastic The Three-Body Problem, won the 2015 Hugo, the first by a Chinese Author and Death's End, translated by long time collaborator Ken Liu, is the third and final book in this cracking hard sci-fi series. Earth and its former Trisolaran invaders are enjoying an uneasy detente, and it's been a half century since their climactic Doomsday Battle. But the awakening of an 21st Century engineer from a deep hypersleep suddenly threatens the fragile peace. Can humanity rise above its own complacency and discover a new, more enlightened path in Liu's masterful conclusion?
The Guns of Empire – Django Wexler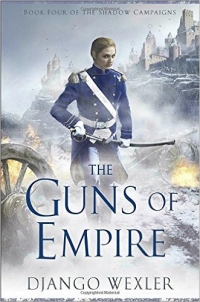 Wexler's much praised Shadow Campaigns series marches to book four with The Guns of Empire, following the somewhat mixed reception for last year's The Price of Valor. Lauded as some of the finest military fantasy currently in print, The Guns of Empire sees Marcus d'Ivoire and Winter Ihernglass find life away from the front line more complex than on it, as a new conflict between their Queen and their Commander develops. Meanwhile, the Sworn Church of Elysium threatens new mischief and another, more sinister danger rises from the depths.
Early Days: More Tales from the Pulp Era – Robert Silverberg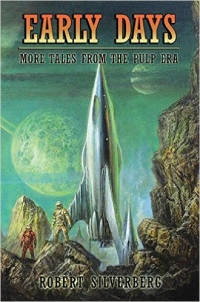 Robert Silverberg's always been a favourite author of mine and this new collection of golden age sci-fi is a welcome anthology from the mind of a grandmaster. Silverberg's equally at home in long form fiction like The Book of Skulls or the Majipoor series, but this a collection of early short stories including classics like Space is the Place and Hardwood's Vortex. An absolutely treat for Silverberg fans, and a welcome taster for anyone yet to discover his unique talents as a storyeteller.
Cloudbound – Fran Wilde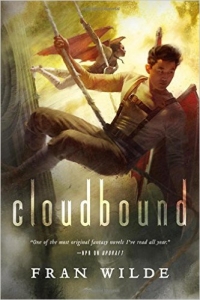 Updraft and its well realised Bone Universe was an intriguing opening offering from Wilde and this semi-sequel stars Naton, Kirit Densira's wing-brother from that first volume.
The City of Bones nears collapse and Naton is forced to explore its dangerous lower levels in search of a remedy. But what he discovers: a forgotten legend now given flesh becomes a real danger to the ailing airborne metropolis. Another fine winged fantasy from Wilde takes flight.
That's all she wrote for this month, check back next month for some more best sci-fi and fantasy book selections, and keep an eye out for the new novel Before the Flood, coming from me, very shortly (I hope).