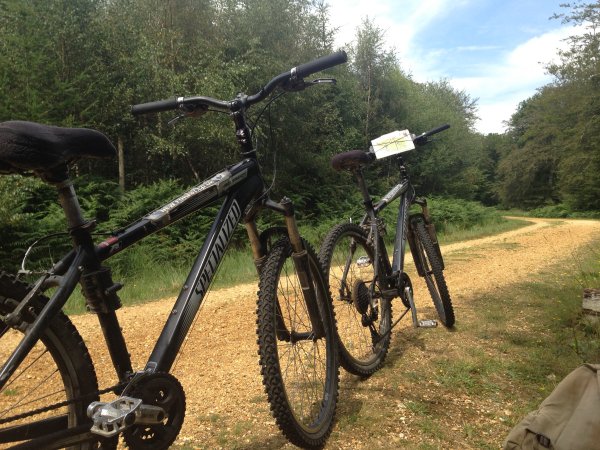 Ack, best laid plans and all that, but I see once again it's a couple of months since I've done the whole blog update thing… Bugger, I meant to be a lot quicker than that, but it has indeed been busy times.
First up, Seraph adventure #4 entitled Before the Flood is finally finished in first draft form. This was quite literally the story that would not die, until I finally wrestled it into a corner, speared it with a couple of harpoons and then administered the coup de grace last week.
Don't think I've ever been so glad to write a final sentence.
Originally a short novella, it was meant to be finished by April, but has now expanded into a full 65k novel, which sees the White Witchman venture forth into a near future where vast areas of the UK have been claimed by the sea, and it's also labouring under the privations of a Deep One invasion. When a mysterious island structure appears off the Welsh coast, a disgruntled militia unit is sent to investigate, but what they discover and their subsequent adventure may prove pivotal in the ongoing war.
Hope it'll be out for the end of the year and possibly before.
That done, I managed to escape for a few days and sample the delights of the English summer with a jaunt down to the New Forest and a couple of days bike riding, beer sampling and talking to some of the most delightful eccentrics. Highly instructive.
Meanwhile of course you may have seen Dark Tales from the Secret War, the first Achtung! Cthulhu fiction omnibus, has been officially announced by publisher Modiphius!
When I first conceived the idea for Dark Tales, I knew the most crucial thing to make it a success was to totally exploit a bunch of other peoples' talent, recruit a bunch of talented writers and then just give them the odd bit of guidance and carefully chosen words of advice to nudge them along.
Well, first drafts are in and I've now switched to editor mode and man, there are some great stories on the way. I'm just working on the first batch now with David J Rodger, Martin Korda, Jonnie Bryant and Patrick Garratt all contributing some spanking A!C stories in the first round. The Black Sun march, the Allies rise to meet them and the universe expands.
I've still got my own one to write, but I see I'm seriously going to have to up my game for Servant of the Dark. A!C fans, and lovers of dark WW2 fiction are in for an utter treat later this year.
We're also nearly there with a publication date for the second Seraph adventure The Crystal Void too, a Napoleonic romp starring the heroic, occasionally blundering but always dashing French Hussar Gaston D'Bois.
Was hoping to have it out in July, but the splendidly talented Mike Poole, is currently working on a stonking cover and some excellent Strand Magazine-style interior illustrations. So more than happy to wait for those to percolate – think it's going to be a belter!
More updates soon …-ish …probably …hopefully!