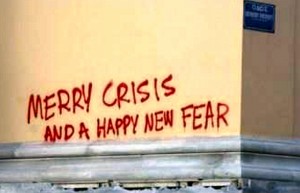 2014 already! Merde, how did that creep up on us so quickly? Well a damn happy New Year to you in any case, even though I still feel like I'm trying this one on for size – and I'm not entirely sure about the fit.
Looking back, I find it's early November since I last posted – shocking – but I do have some pretty reasonable excuses (I keep them by my desk in a handy box), if not quite the statutory note from me mum.
What's been up? Well loads of work at DayJob, but I have been busy scribbling away too. There are now three finished Seraph novellas, with two new volumes, The Crystal Void and Tomb of the Aeons inbound, plus a new untitled one currently in progress. All four should culminate in a Seraph Chronicles Volume One before too long. I've also the first draft of A Late Flowering Deity an unrelated sci-fi novel which needs further taming.
Prolific non?
I also did a pod with the lovely people from Modiphius, where I have a chat about this, that and t'other and bring you up on all the latest delvings, probings and feverish workings of my mind.
If you missed it, check it out here Episode 6 on the Modiphius Calling page Download direct here. My bit's covered in the first 10 mins I believe and there's also a splendid Sandy Petersen (creator of Call of Cthulhu RPG) interview too.
I don't do resolutions (apart from on monitors) but I am going to try and blog, rant and mutter a bit more regularly online this year, so be prepared – you've had fair warning.
Just no one mention the cricket… the wounds are still raw!
Toodle Pip!