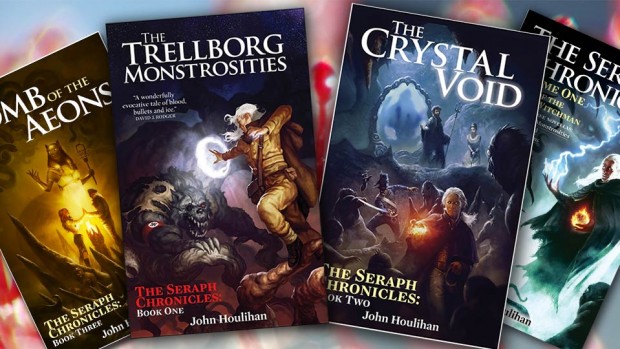 Just a quick update on some ongoing things as the spring bank holiday finds me listening to the cricket and enjoying a long lazy coffee.
Those splendid chaps over at Gizmodo recently let me loose to have a chat and writing, publishing and wotnot, check it out here for a guide on how publish your own works on Kindle.
Inside you'll find tip on editing, prepping up your text, how to choose your cover and all sorts of publishing lessons I wish I'd known before I set out.
I hope you'll find some interesting insights and inspiration there and of course mail me at: jollybigpublishing AT gmail DOT COM if you'd like to know more.
There's a FREE copy of the Trellborg Monstrosities for every reader too!
Elsewhere, I've been putting some time into my top secret sports project, more on which shortly and started work on a new Mon Dieu! Cthulhu adventure provisionally entitled Eaters of the Dead.
Dark Tales is also bubbling under and earlier in the year I completed draft two of the first Seraph novel, before the Flood, which will be out later in the year.
Busy times indeed, but New Zealand are now for 0-2 and my hammock is calling!