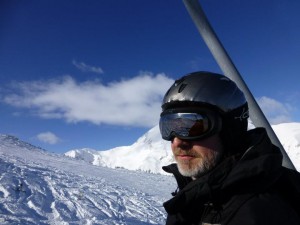 John Houlihan has been a writer, journalist and broadcaster for over twenty years, working for major UK mags like PC Gamer, PC Zone and PC Gaming World, US ones like Computer Gaming World and latterly online at GamesSpot UK and for the past 9 years, CVG.co.uk
Away from games he's worked in news and sports journalism for over two decades, both in print and online with credits including The Times and Sunday Times, Virgin.Net. Sports writing includes stints as a writer and producer at Cricinfo and Channel 4, as well as writing for Wisden Cricket Monthly, Cricket World Monthly, Inside Edge and Johnny Miller 96*.
A wide variety of broadcast work has included BBC TV, Sky and Trans World International and a host of guest appearances on radio including BBC radios 1-5, the World Service and many local radio stations.
Away from the salt mines he has an unnatural fondness for cricket, football (Watford FC, the mighty 'orns) snowboarding, DJ-ing, playing guitar and all forms of sci-fi, fantasy and horror.
He currently works as a Digital Manager of Computer andVideoGames.com and lives in Watford, because someone has to.
Info for stalkers (hot ones only please)
@johnh259 – follow on Twitter
https://www.facebook.com/Johnh259 – Facebook
Tom or The Peepers' and Voyeurs' Handbook – on Amazon
Contact
[contact_form]