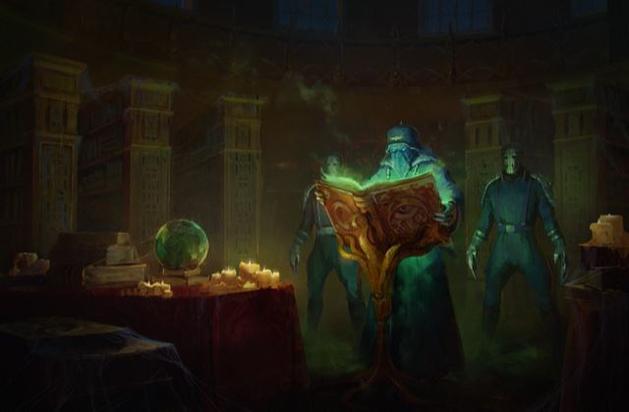 It's been a bit quiet on the release front recently as I've buried my head in various projects which will eventually come to fruition in 2020. I written a new Cthulhu Mexicana themed story The Three Temptations of Paco Aguilar for a collection recently, the long delayed Charioteer for Forgotten Sidekicks hits in April and I've also been doing some game writing, working for a script on a yet-to-be disclosed title.
You have to play the long game as a writer. One thing that I've been working on for nearly a year and a half will see the light of day this year and that's Achtung! Cthulhu 2d20 a new core rulebook for the awesome Achtung! Cthulhu RPG, first real details and art have now been released over on the Modiphius.net blog. Here's a small sample:
Let's start with the lore: AC2d20 is now focussed around six major factions: the Nazis have Black Sun and Nachtwölfe; the Allies Section M and Majestic, while two new Mythos factions have also emerged to play a major part in the Secret War, the Deep Ones and the Mi-Go. Black Sun and Section M were the main focus in the past games, but Nachtwölfe and Majestic have now stepped forward into the light too and there's also a real focus on the new Mythos factions. All have freshly written sections exploring their expanded lore and back stories, with additional details of their plots, goals and bases, to provide what we hope is a really intriguing and flavourful setting for you to get your teeth into.
Elsewhere, there's a completely new system for generating your own heroes of the Secret War with a comprehensive approach which mixes archetypes, backgrounds, characteristics and talents, to create unique combinations authentic to the World War II setting. We've exciting new chapters like the much expanded Secret Weapons of the Secret War, a new Horrors and Monstrosities chapter brimming with fearsome creatures and otherworld entities ready to offer transitory power in exchange for your very soul.
Although the core rule book has been finished for a little while now, I'm still beavering away on the climax to the first big adventure The Forest of Fear, drawing maps, filling in the blanks and trying to provide a heady climax to what should be a snorter of a RPG campaign (the back story of which I wrote nearly three years ago).
Other stuff on the go includes a first foray into radio plays, and trying to decide which full length project to start on next. I've broken a bit of ground on Mon Dieu 3, so that could very well be the one! Hopefully at least one sci-fi short story collection will be out before the end of the year too.